Laptop Body Repair & Laptop Hinges Repair in Bangalore, If you are looking for Reliable & Professional Laptop Service center, We are the right choice for your search get an instant solution for your Laptop repair. We are one of the most successful Laptop repair service center. We take effort to make you satisfied.
Laptop Hinges Repair & Body Repair, We can meet the entire repair requirement for all Models.  Our experienced Technicians are specialized in repairing of all kinds of problems, enabling us to fix and deliver the laptop on time to the customers. Since the spare parts are ordered and sourced directly from the manufacturer, we can offer the best price in the industry.
Laptop Hinges Repair & Body Repair, We Repair Or Replace, Laptop Screen, Laptop Batteries, Laptop Charger, Laptop Adaptors, Laptop Keyboard, Laptop Powercable, Laptop Web Camera, Laptop Hard Disk Drive, Laptop CD/DVD Drive, Laptop Body Repair, Laptop Damage Repair,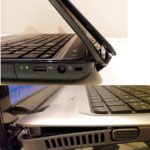 Laptop Hinges Repair, Laptop Speakers, Laptop USB Ports, Laptop Power Jack, Laptop Keys, Laptop Touchpad.