laptop repair in basaveshwaranagar
Innovative Computer Solutions is a leading Laptop Repair Centre Located in Bangalore. Company has well Qualified, Experienced and Certified Engineers who can Repair/Service any kind of Laptop Problems. Company deals with major brands like Dell, Lenovo, Sony, Acer, Toshiba,HP, Asus Laptops etc.
Innovative Computer Solutions is a leading Laptop Service Centre in Bangalore, Being a pioneer in the laptop Repair industry, we strive to provide high quality service at affordable price. Complete Laptop repair solutions are provide from the Experienced and certified Engineers for all kinds of issues.
  Our experienced Technicians are specialized in repairing of all kinds of problems, enabling us to fix and deliver the laptop on time to the customers. Since the spare parts are ordered and sourced directly from the manufacturer, we can offer the best price in the industry.
Our dedicated and highly skilled staffs are trained to the highest standards to provide you with the best laptop repair solutions. Customer satisfaction is the main motto of our service.
Innovative Computer Solutions is the leading provider of computer repair and laptop repair services to both business as well as domestic users, Our highly qualified and experienced professionals can provide a solution to most of your problems. However, if that's not possible, we'll offer on-site same day repair services as well We render our services to both businesses and home users. We'll send our qualified technicians to fix your laptop or computer in the convenience of your own home. In case, if they fail to fix the issue on-site then they'll take your machine with them so that it can be fixed and returned either on the same day or the next day. However, we do not charge anything extra for this as we offer this pickup and delivery facility for free.
Make sure not to pay us anything unless we do a perfect computer repair  to make your machine as good as new. We have highly qualified crew members who always take care of your needs, offering you best possible advice for avoiding any problems in times to come.Most laptops can be repaired within one working day, subject to availability of parts. When parts are required then our service informs you about the estimated time of completion.
 We can repair all makes and models of computers and laptops.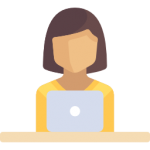 We Do:
Motherboard Service
Hinges Repair
Laptop Body Repair
Screen replacement
Hardware Upgrade
Software Upgrade
Please call +91 9986361966 or visit our  laptop Repair Centre for more details